A truth story shared by an innominate customer:
As treatment progressed, I experienced the unavoidable appearance-related side effects: a green tinge to my skin, dark circles under my eyes and the most distinguishing change is the loss of my hair, eyebrows and lashes.


I felt powerless, whenever I looked at the mirror.
The reflection was so daunting.
It isn't till now that I realize so much of my confidence was in the way I looked.
I used to stand up for people and suddenly I have a hard time standing up for myself.

Until one day my friend Vanice brought me some beautiful head-wraps from anewcrown. I really love these materials, which are so soft and with various patterns.
I wore different wraps to match my outfits and started to make up again. I got a lot of compliments and people said I didn't look sick any more.
Sunshine had come back to my life again. My life may have further barriers, but embracing them with positivity will turn me into a better result.


When life is less stressful, stress and anxiety are less prominent in a person's life. Their overall health responds positively to this.
Positive thinking helps strengthen the immune system, it makes it less likely people will come down with a cold or flu, and it makes it more likely they have better cardiovascular health.

Head wraps are a glamorous and stylish choice for women who want to cover their heads in style. And also we specialize in head wraps for cancer patients, our designs are created with comfort in mind - even for the most sensitive scalps will find the fit secure yet soft and breathable.



Browse our head wrap collection for an amazing array of lovely styles, colors, patterns, and textures for every season and budget.


Some cancer patients choose to proudly flaunt their hair-free look, and celebrities with cancer have even appeared on television and magazine covers in an effort to give strength and a sense of unity to those with whom they are sharing the experience.
But not everybody embraces it. Many are self-conscious, saying that it contributes to people's treatment of them as fragile or helpless.


There is no way around it. Managing your life with cancer has a great number of challenges. Some you can control or manage but others you cannot.
For many individuals, the worst thing about chemotherapy is the thought of losing their hair. Understanding the process and being prepared for hair loss is half the battle.

Chemotherapy affects everyone differently. Some people will lose their hair completely while others may only experience thinning.
Some patients may not see any affects at all.
Wearing a head wrap during cancer treatment provides great camouflage and insulation for heads left bare from the effects of chemotherapy.
If you live in a colder climate, it's likely that you'll be surprised just how much insulation hair provides.
A good head wrap can help you maintain an appearance of health and normalcy—valuable things when you don't feel that great.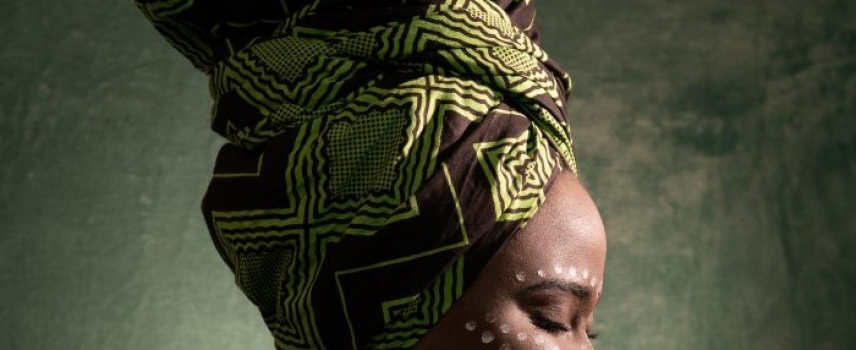 For those days when it is just too hot, too much work, or takes too much time to style, a head wrap is a great alternative.
Though some cancer patients choose to use wigs to mask their hair loss, there are a number of beautiful, soft, warm head wraps for cancer patients that are available.
Head wraps are a wonderful accessory to help you feel more confident while experiencing hair loss and protect your delicate skin from the sun's UV rays.




You can choose a head wrap which will create a nice volume, which is often helpful because your head might well look a bit smaller without hair.
Sleep Caps
It is important to maintain your body heat during hair loss because 30-50% of a person's body heat is lost through the head. Our sleep caps are a very useful way to maintain your body heat at night and are a comfortable, practical option during hospital stays.
Most of our customers like their head wraps so much that they continue to wear them even after their chemo treatments are over and their hair has grown back! Donating your head wrap to a local treatment center or cancer support group is also a great way to give back to the cancer community and help others dealing with hair loss once your hair loss journey is complete.